THE ALL-NEW F-150. HARDER THAN EVER. EVEN MORE INTELLIGENT.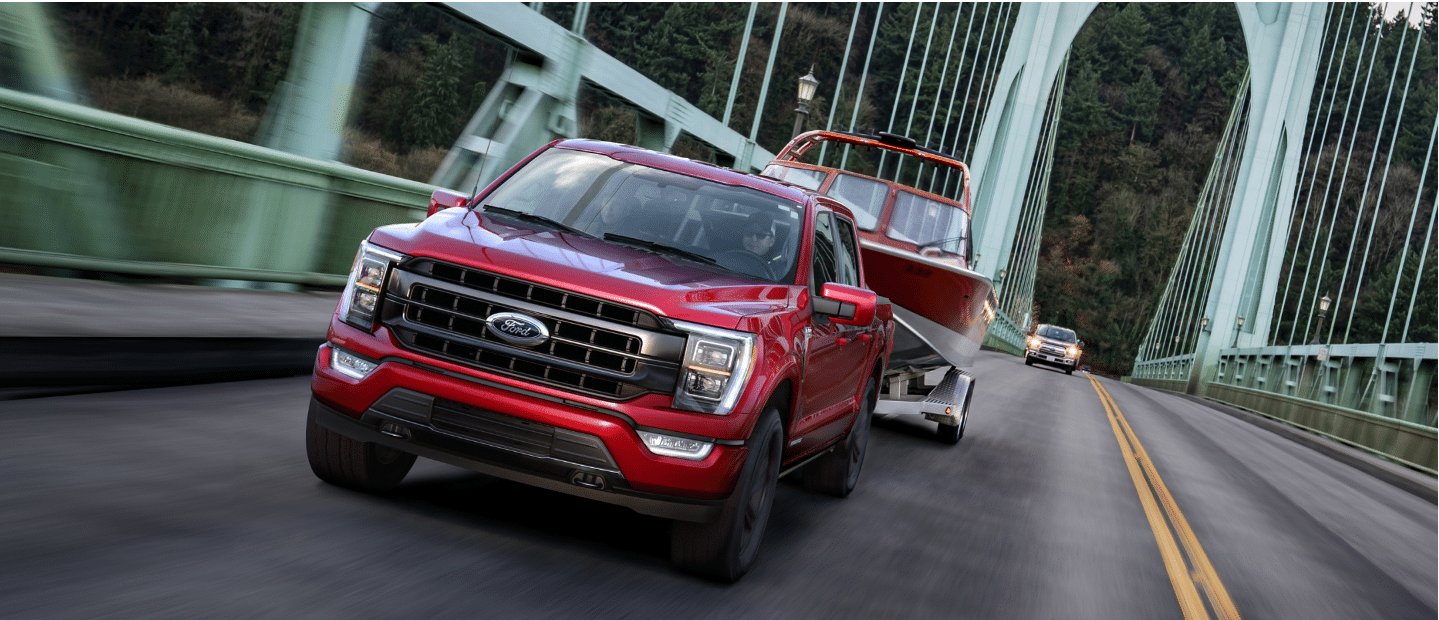 THE ALL-NEW F-150. HARDER THAN EVER. EVEN MORE INTELLIGENT.

The all-new F-150 was purpose-built to be the toughest and most productive F-150 ever built, and it's destined to be the most powerful truck in its class.
DOES NOT STOP UNTIL THE WORK IS COMPLETED
From its bold, rugged

60-

gauge military aluminum alloy bodywork to its rigorously tested, high-strength steel frame, the all-new F-150 is here to help you manage what the job throws at you. The F-150 is ready for the job, with standard SYNC

®

4, optional Pro Power Onboard, additional tethers and a new worksurface in the optional tailgate.
CHOOSE THE HYBRID POWERBOOST
®
The F-150 doesn't just progress, it defines progress. Once again in a class of its own, by merging electric power and gas in the new 3.5L Fully Hybrid PowerBoost

®

V6 engine, exclusive to its class *. Because as a team we always do more. This revolutionary engine has been subjected to rigorous testing. A tough

guy®

that aims to deliver the best power and torque in its class. ** It will go a long way, offering a range of at least 1,126 km (700 miles) on a full tank of gas . **
A BEAST AT WORK. A STAR IN ACTION
There is work. There is recreation. And then there is "tracreation": a term belonging to F-150 and a testament to its capacity and robustness. So, hitch up a horse trailer or take the foursome for a round of golf. With the new F-150, the game is over
Put me on the order list!