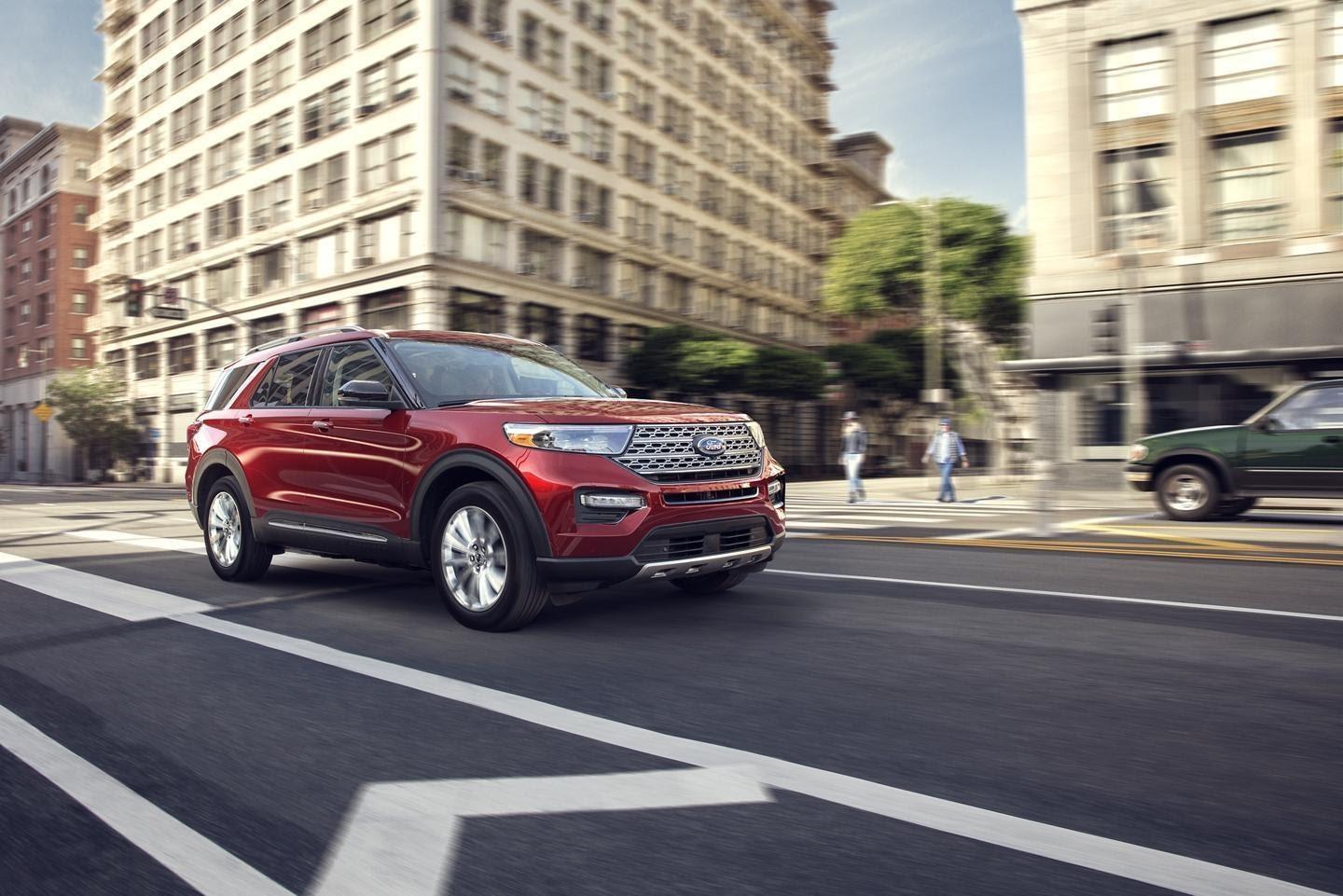 Ready to buy a new car? Even if you've bought a car in the past, getting a new one can still be an overwhelming experience.
For one thing, it's a big purchase, and it's not a purchase that most people make every day. For another thing, cars have changed. They have a lot more features and options that older cars just don't have.
Whether you're brand-new to car shopping or just haven't done it in a while, we'd like to help you here at
Watkin Motors of Vernon, BC
. Take a look at this guide to get started, and please feel free to get in touch if you have questions.
First, Set Your Budget
You can simplify your shopping experience by knowing your budget upfront. Once you have a clear, measurable budget, you won't have to do any guesswork about your finances.
To set your budget, ask yourself two questions: 1) "How much can I afford to pay right now?" and 2) "How much will I be able to afford on a monthly basis?"
Once you've figured out the answers to those two questions, you can start shopping around for cars that fit within your budget.
Now is also a good time to ask yourself if you'll need a loan. Keep in mind that we do have financing options at Watkin Motors. You can always talk to us about those options. We'd love to help you get the most for your money.
Don't Forget Your Trade-In
While you're thinking about your budget, don't forget about your trade-in if you have one. You can find some trade-in value estimation tools online. Use some of those tools to get a good idea of how much your trade-in is worth.
Once you do that, add the average estimate to your down payment budget. You can use your trade-in to help you pay for your new car.
Second, Consider Your Needs
You've set your budget and have some idea of which cars fit into that budget. Now it's time to see which cars fit your needs better than the rest.
At Watkin Motors, we recommend matching the car to your needs, not the other way around. Start by making a list - mental or physical - of everything you need from a car. For example, how much storage space do you need? What features can you not live without?
Next, think about features that would be nice to have. These are things that you can live without, but they'd make the driving experience better if you did have them.
Third, Browse Cars Online
Now that you've got a budget and know what you need, set aside some time to browse for cars.
The
Watkin Motors team
often recommends looking online first. This way, you can take all the time you need to decide. Plus, when you
shop for cars online
, you can easily compare cars side by side.
Fourth, Choose a Good Dealer
Once you know what you want, or at least know what you'd like to see in person, find a dealer that you can trust.
What separates a good car dealer from a bad one? Ultimately, that's up to you, but here at Watkin Motors, it means always putting the customer first. Whether we're selling a car or fulfilling a
service appointment
, we dedicate ourselves to top-shelf service and excellent selection.
Schedule a Test Drive
You may know exactly what you want by now, or you may have just narrowed your options down to two or three cars. Either way, don't commit to anything without scheduling a test drive first.
Every make a model has a different "feel" to it. We can describe how it feels to drive different Ford models, but when it comes down to it, you'll have to experience it for yourself.
When you test drive a car, ask yourself how you feel while driving it. Does it have a smooth ride? Do the brake and gas pedals have the right amount of sensitivity? Do you think you could get used to driving this car quickly?
Purchase Your New Car
Now all that's left is to do is buy your new car. Congratulations on your car ownership! Take some time to drive around and get used to the feel of your car. Then, go ahead and make a plan for car maintenance. The better you keep up with your car's maintenance, the longer your car will serve you.
Watkin Motors of Vernon, BC
When you need a new car, we'd love to help you here at Watkin Motors. We're right here in Vernon, BC, and we're ready to help you find the best vehicle to fit your needs.
We have a large inventory of both new and used vehicles, and we're always happy to answer customer questions.