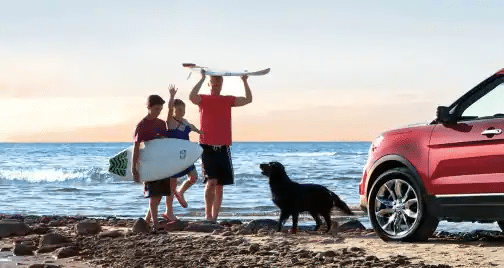 When it comes to something like purchasing a car, there are a lot of factors to consider, which can become quite overwhelming for someone without much experience. Fortunately, there are seasoned experts like our staff here at
Watkin Motors
that can help shine light on some aspects you may not have previously considered. Today, we're happy to bring you some key elements to think about when you're going to buy your next car.
Comparison Shopping
One of the best ways to begin your buying experience is to start your shopping at home. Browsing online for different dealerships in your area can help you get an idea of what type of market you're working with. Browse the different inventories and see what they have to offer, and don't hesitate to read user reviews in order to learn how the dealerships conduct business.
There are also apps, websites, and browser extensions that can help you in your search for the best rates and deals in your area. Using these features can help you see which options are worth checking out and which could end up wasting your time.
Get Financing Handled Beforehand
Browsing for quotes and rates on your auto loan can potentially save you quite a bit of cash. You can start by talking to local financial institutions, checking their current rates, and then comparing them to others in the region. Keep in mind that credit unions regularly have competitive rates on auto loans, and many times the only requirement is living in a certain locality (or being in a particular profession).
Additionally, walking into a dealership with a preapproval can improve your chances of gaining some leverage with the sales professional. This may not always work, but it's worth a shot!
Keep an Eye Out for Deals
When you're stopping by different lots, make a mental note of what types of deals they're running and how they compare to others in the area. Keep in mind that there are many different types of discounts, and the distinction between each one is important.
First, you have limited and time-sensitive discounts, which create a sense of urgency and are really only best when you're ready to move on a decision. Lease specials are the standard deal you may see on TV or online. Cash rebates are cash given to the customer from the retailer, either via check or credit toward the vehicle. You may even be able to find preferred employer discounts through some jobs (though these are not always guaranteed).
Take a look at the Watkin Motors website to stay up-to-date on our killer deals and current inventory!
Come Prepared With Questions
Don't be afraid to bring a list of your questions to the dealership - there's nothing wrong with being prepared. Take all the information you gathered from comparison shopping and reading reviews, and think of some key points you'd like to bring up to the sales professional in order to gain a clearer understanding. This will also help illustrate to the professional that you're a serious buyer, and may potentially open the door for some more wiggle room in terms of bargaining. Even if it doesn't, you will still have the answers to questions that can potentially make your car buying process smoother.
Don't Second-Guess Yourself
This may be easy to forget, but trusting your gut is important. You know what you need the most in your next vehicle, and you have the deciding power. Second-guessing yourself can cause you to feel less confident in your decisions, which can lead to a potentially poor and mismatched choice for you.
If you have any deal-breakers, feel free to make them known to the salesperson you're working with. This can help them tailor your sales experience to be a better fit for you and prevent any additional frustration. Know what you're willing to compromise on and what you won't in order to skip any unnecessary parts of the shopping experience. Be polite, but don't hesitate to be assertive when you need to be.
Test Out Your Knowledge at Watkin Motors Ford
There's plenty of other knowledge to gain from other seasoned car shoppers, but we hope that these tips can help you get a decent head start. Our goal here at Watkin Motors is to put you into a vehicle that is the best fit for you, so feel free to
give our sales team a call or stop by our lot today
! We are happy to serve Vernon and all of its surrounding areas.